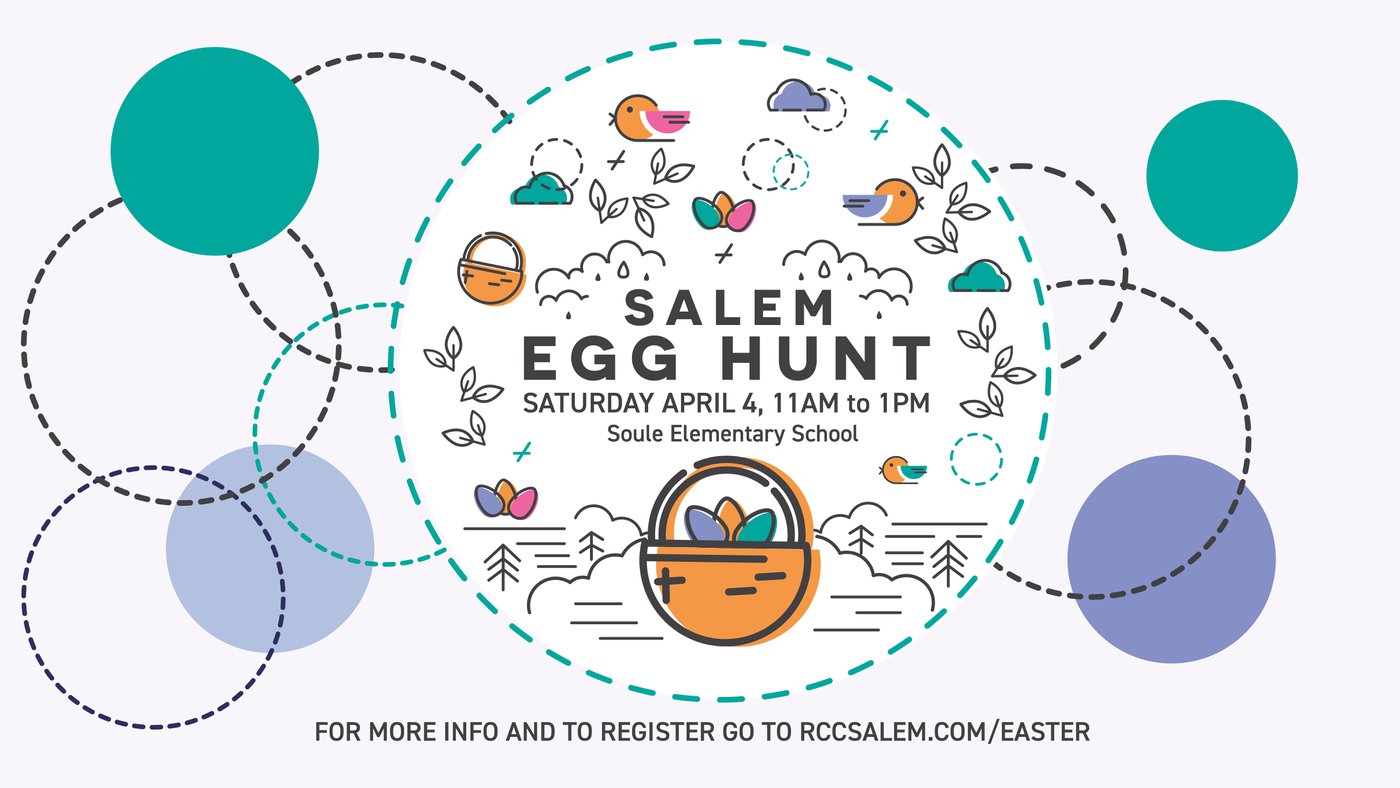 Salem Egg Hunt - Saturday, April 4th (11 a.m. - 1 p.m.) at Soule Elementary ( 173 S Policy St, Salem, NH 03079).
The Salem Egg Hunt is open to toddlers to 8 years old. There will be games, prizes, giveaways, food, and of course .... EGGS!!! You may register your child for our egg hunt or serve at our egg hunt by following the links below.
2 Rounds of Egg Hunts
11.30 a.m. - Ages 4 and Under
12.30 p.m. - Ages 5 - 8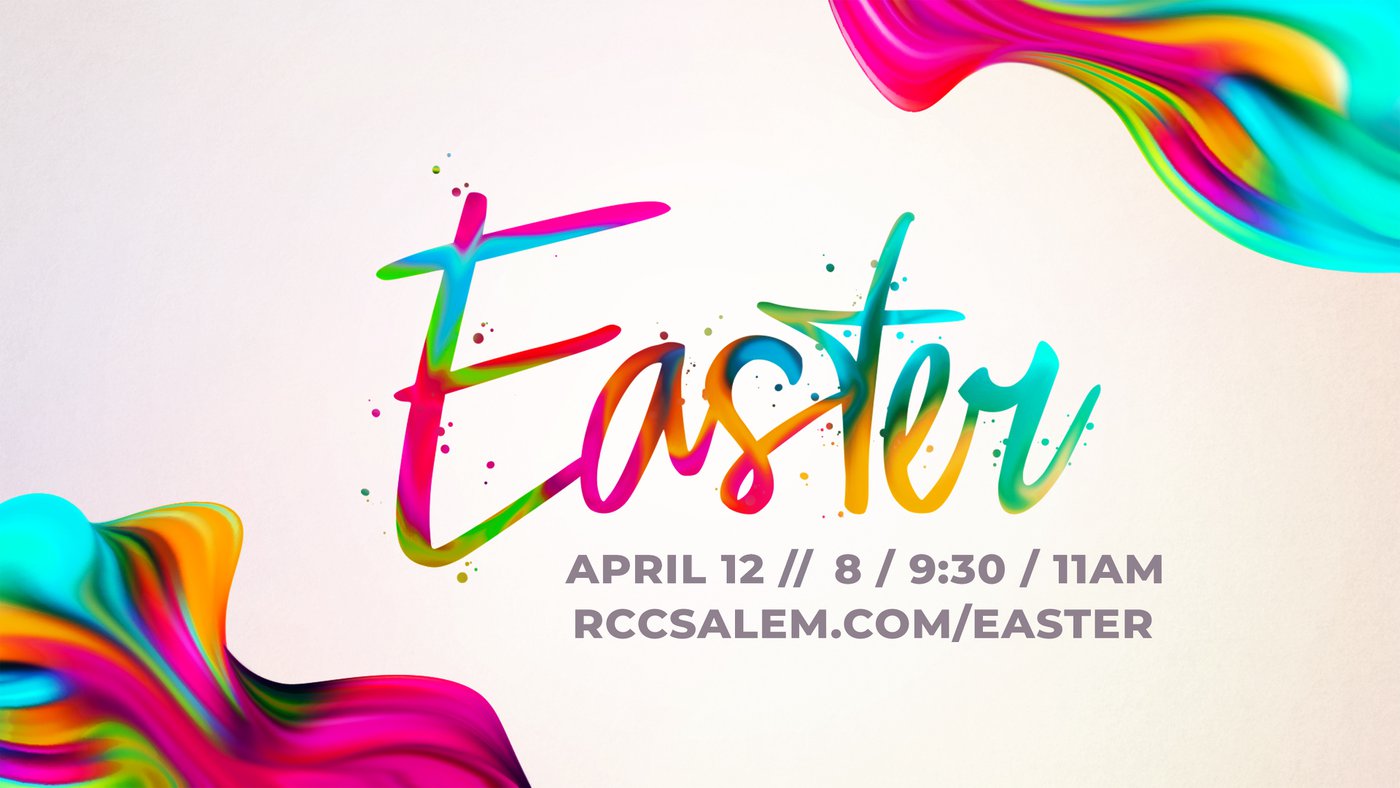 Easter at RCC - Sunday, April 12th
We will be offering three Easter services on Sunday April 12th - 8 a.m. // 9.30 a.m. // 11 a.m.
We would love for you to join us at one of our services. If you attend RCC and would like to serve at one of our services, please follow the links below.