At RCC, we believe that true discipleship is developed through serving our community, and world. That is why we have opportunities to "Journey Out" into the community (locally) and internationally (globally).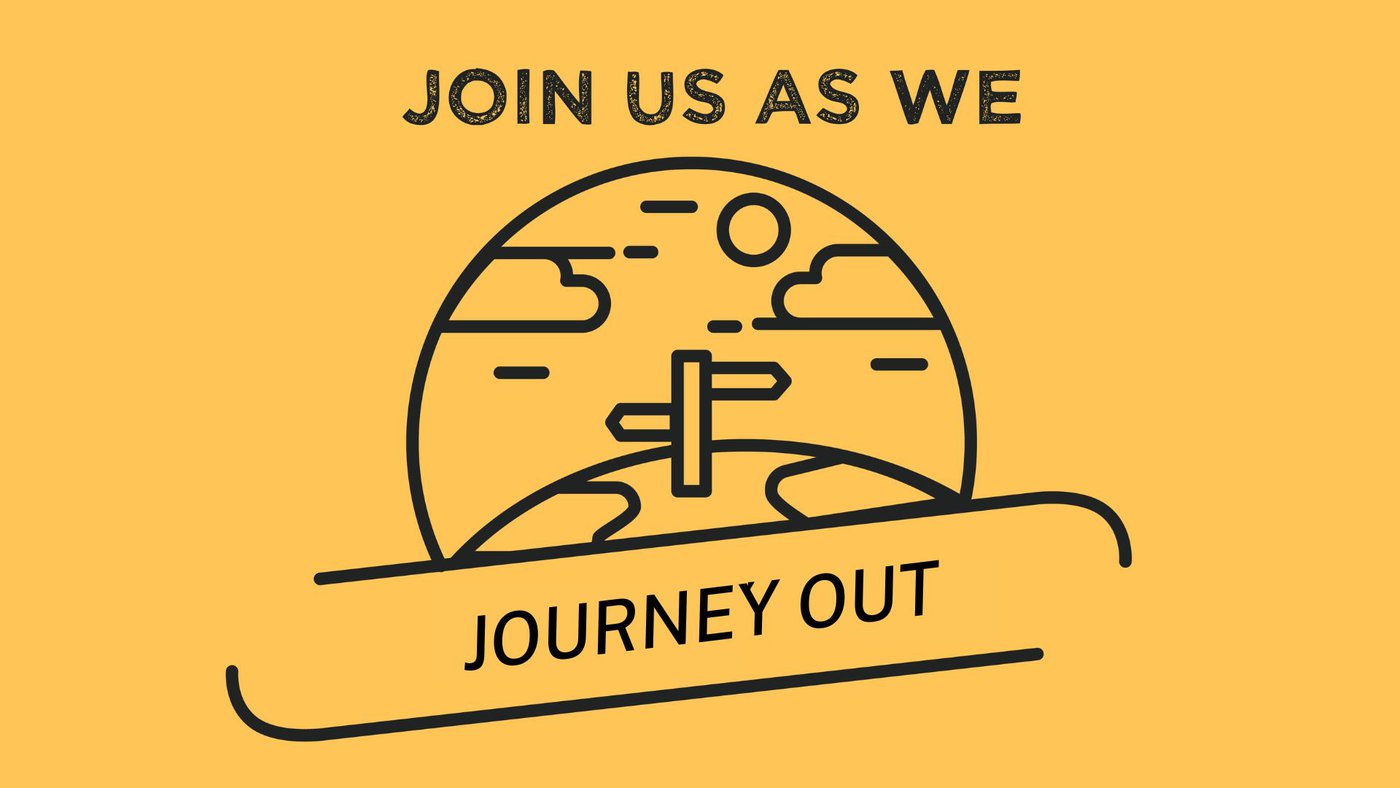 Discover today what it means to love where you live.
Journey Out Local
Journey Out Local - Salem Serve Team
Our RCC Journey Out Salem Serve Team teams up with local partners supporting events in the town of Salem including Field of Dreams Family Fun Day, Community Easter Egg Hunt and more!
Journey Out Local - FISH Serve Team (Fostering Independence in Sustenance and Housing)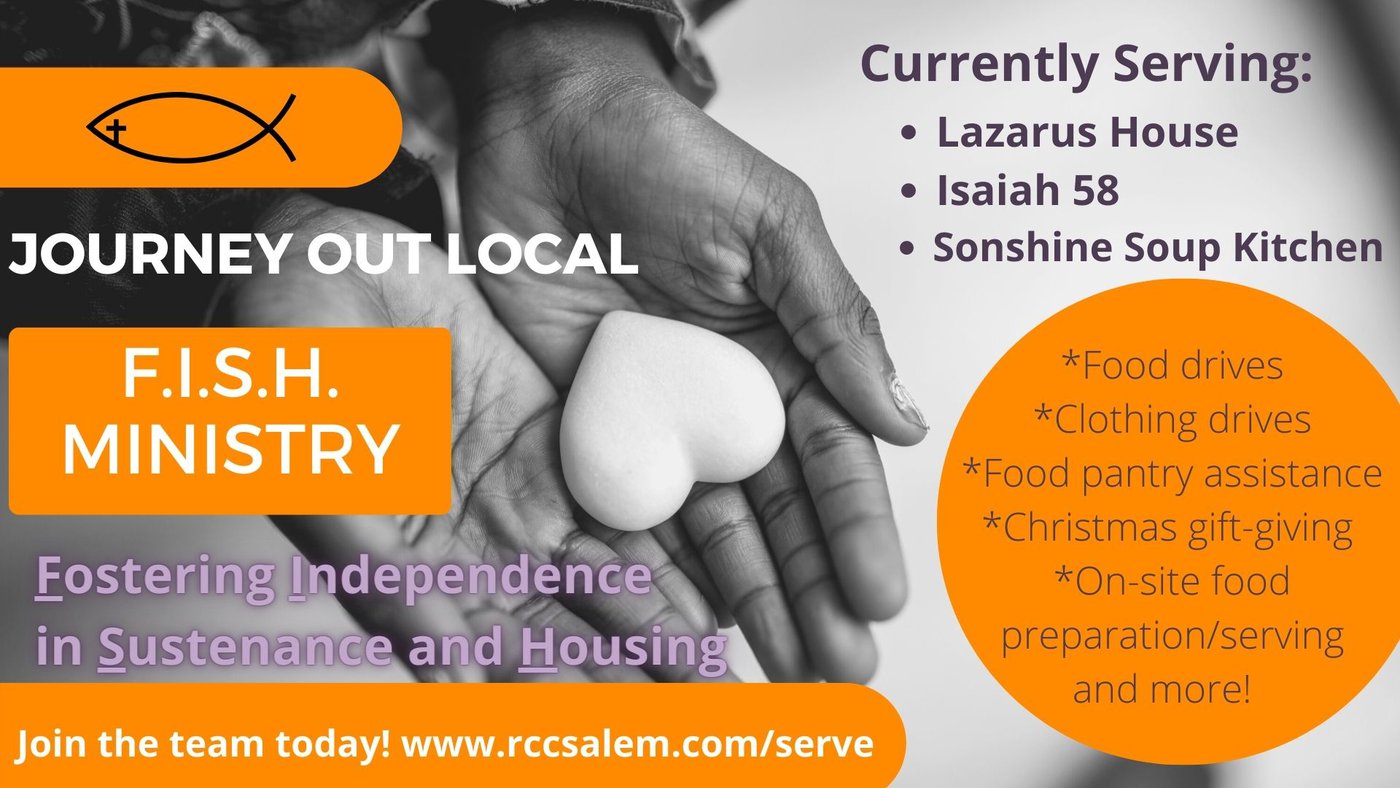 Our RCC Journey Out FISH Serve Team is currently supporting three local organizations: Lazarus House, Isaiah 58, and Sonshine Soup Kitchen. The team is partnering with these organizations to offer volunteer services on an as-needed basis. We have been and continue to be involved in the following activities: Food drives, clothing drives, food pantry assistance, Christmas gift-giving, on-site food preparation and serving as well as kid's activities, and construction services. We will continue to expand our support as our relationship with these organizations grows and our volunteer base increases. Come find satisfaction not only in serving others but in fellowship with other volunteers.
RCC FISH supports the Sonshine Soup Kitchen in Derry every 3rd Wednesday of every other month from 3-5pm. We perform food preparation, serving, and cleanup for many in the Derry community who face food insecurity. If you'd like to join us for our next serving opportunity please sign up below.
In John 13:14-15, Jesus says "Now that I, your Lord and Teacher, have washed your feet, you also should wash one another's feet. I have set you an example that you should do as I have done for you."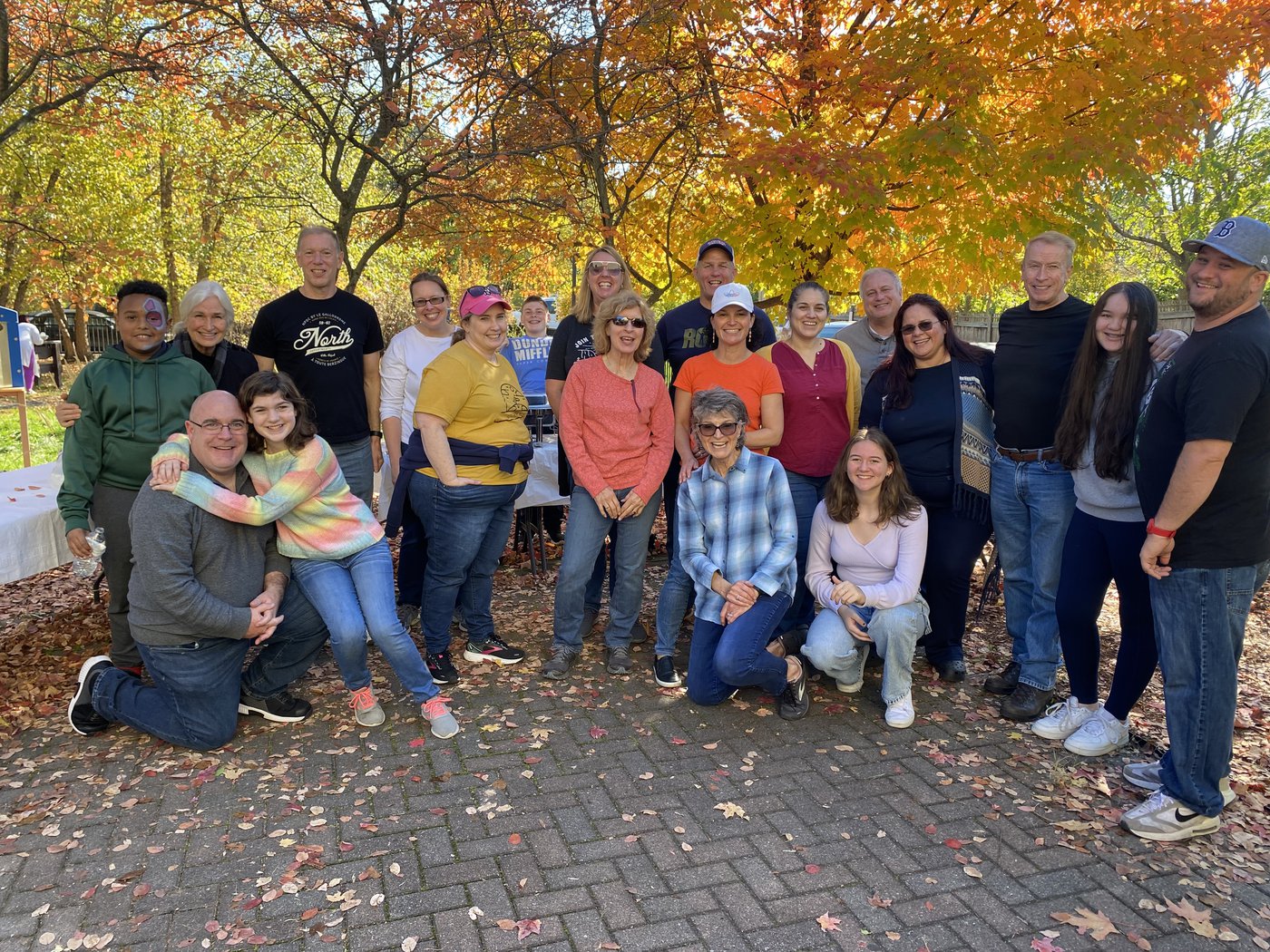 Journey Out Global
Enlace in El Salvador
Missions of Hope International in Nairobi Kenya
Tim and Alicia Stewart CMF Missionaries to MOHi Kenya
Global Mission Partners:
Enlace, El Salvador https://www.enlace.link/
Enlace (pronounce en-lah-say, the Spanish work for link) partners with church and community leaders to build resilient and thriving communities. We believe that every church has the potential to end poverty in their community. With training, coaching and resources, churches can partner effectively with their communities to create long term solutions to multidimensional poverty. Over the next five years, Enlace will train over 4,330 church and community leaders from 173 churches to impact the lives of over 300,000 people in El Salvador, Nepal, Guatemala and Nicaragua.
The distinctiveness of Enlace's approach is found in our church accompaniment process that helps churches go beyond their four walls and work WITH their community leaders, building relationships and discovering together clear, measurable and sustainable change that radically transforms entire regions of a country.
All projects are…
Locally Identified, locally funded (for every dollar raised internationally the local church matches and leverages through local contributions of funds, materials and labor), and locally managed and sustained.
Missions of Hope International Nairobi, Kenya https://mohiafrica.org
MOHI was founded in 2000, by Wallace and Mary Kamau. Their focus and strength is serving in disadvantaged communities. They began in the Mathare Valley slum of Nairobi and have since spread to adjacent slums and beyond. God has blessed the ministry through new partners and rapid growth. Today, over 21,000 students attend school in their 25 centers and their transformational programs reach thousands more.
Poverty comes in all forms, physical, spiritual, emotional, relational, economical. It robs people of their basic needs – food, clean water, sanitation, healthcare, and education. It destroys hope, purpose, and self-worth. It infects hearts with isolation, apathy, dependency, disconnection, and addiction. Poverty is life fallen short of God's intent.
Through the many programs offered by MOHI the people of the communities can come out of crisis and begin to feel restored. Education is offered to the next generation, Empowerment of the parents economically, socially and emotionally, restoring healthy bodies, minds, and relationships, and redeeming through the Gospel of Christ; all lead to a transformed individual, family and community.
Korogocho Nyayo is one of the many centers raised up by MOHI. RCC financially sponsors this school. Nyayo center serves children from three villages in the larger Korogocho slum namely; Nyayo, Kisumu Ndogo and Sewage area. The three areas are home to approximately 70,000-90,000 people with most of them being Christians and others in African traditional regions. The main economic activities in the area are casual jobs like washing clothes, construction and small businesses. This school was founded in 2012. RCC sent their first group of visitors in 2013 with a team of 6. Currently the school has 448 students and 27 staff members.
Tim and Alicia Stewart (missionaries at MOHI)
Tim and Alicia work with the CMF team in partnership with MOHI using their skills in ministry and social services to meet the needs of people living in the slums of the Mathare Valley. Alicia coordinates the child sponsorship program, works with visiting short-term teams and does other projects initiated by MOHI partners. Tim uses his ministry skills to focus on spiritual development, working with local pastors serving at Outreach Hope churches and Nairobi Chapel church plants. Also offering his expertise to the sustainability program, which includes farming, water bottling plant, MOHI market and the travel and tour company.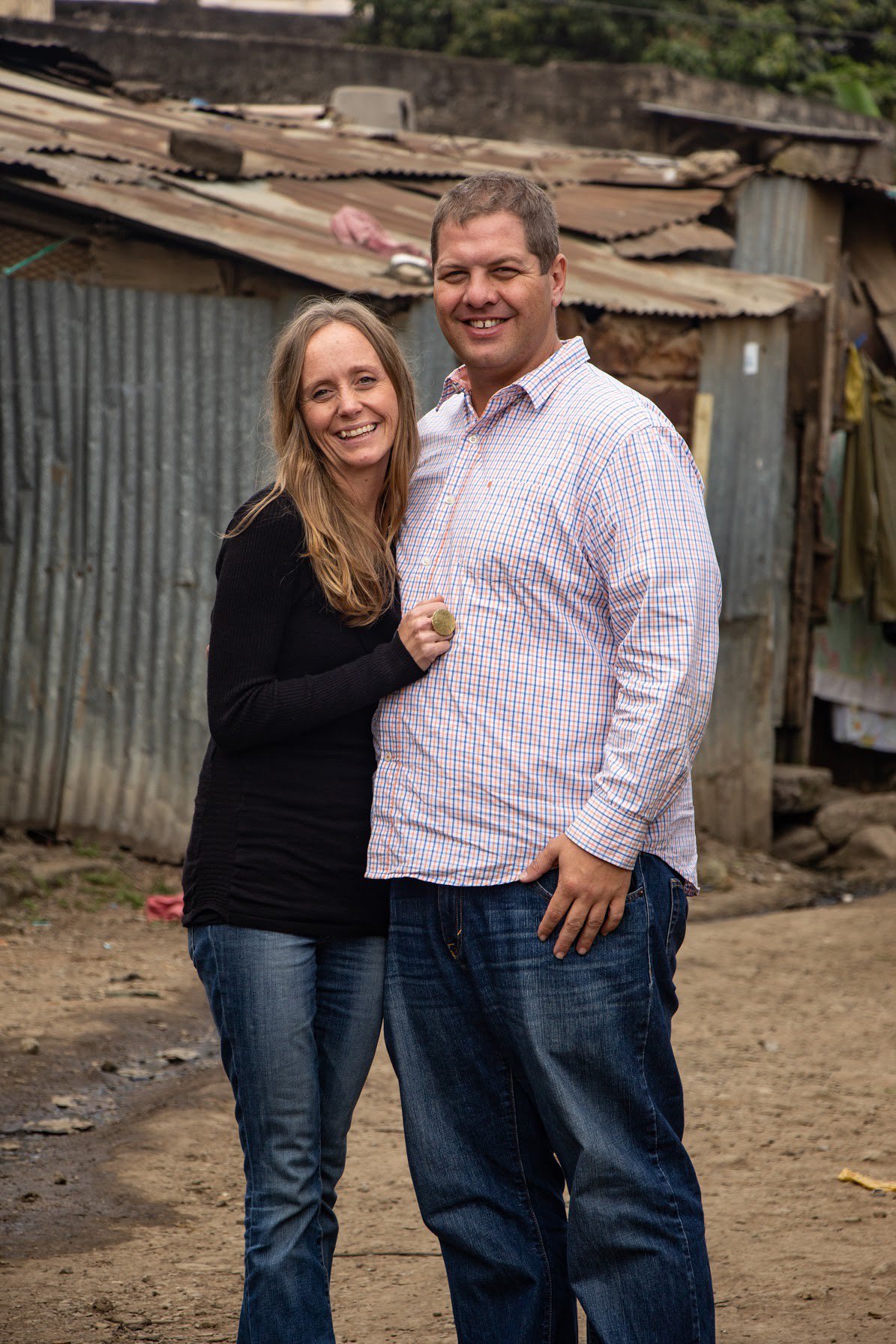 Child Sponsorship
For $40/month, or roughly $1.30 a day, you can make a direct and profound difference in a child's life. Your sponsorship ensures that your sponsored child receives an excellent Christian education, nutritious food, medical care, and the opportunity to hear the life-changing message of Jesus Christ.
Sponsorship is more than just financial support. You can also build a lasting relationship with your sponsored child to encourage and uplift them as they complete their education. Exchange letters with your sponsored child to learn about their family life, hopes and dreams, and faith journey.