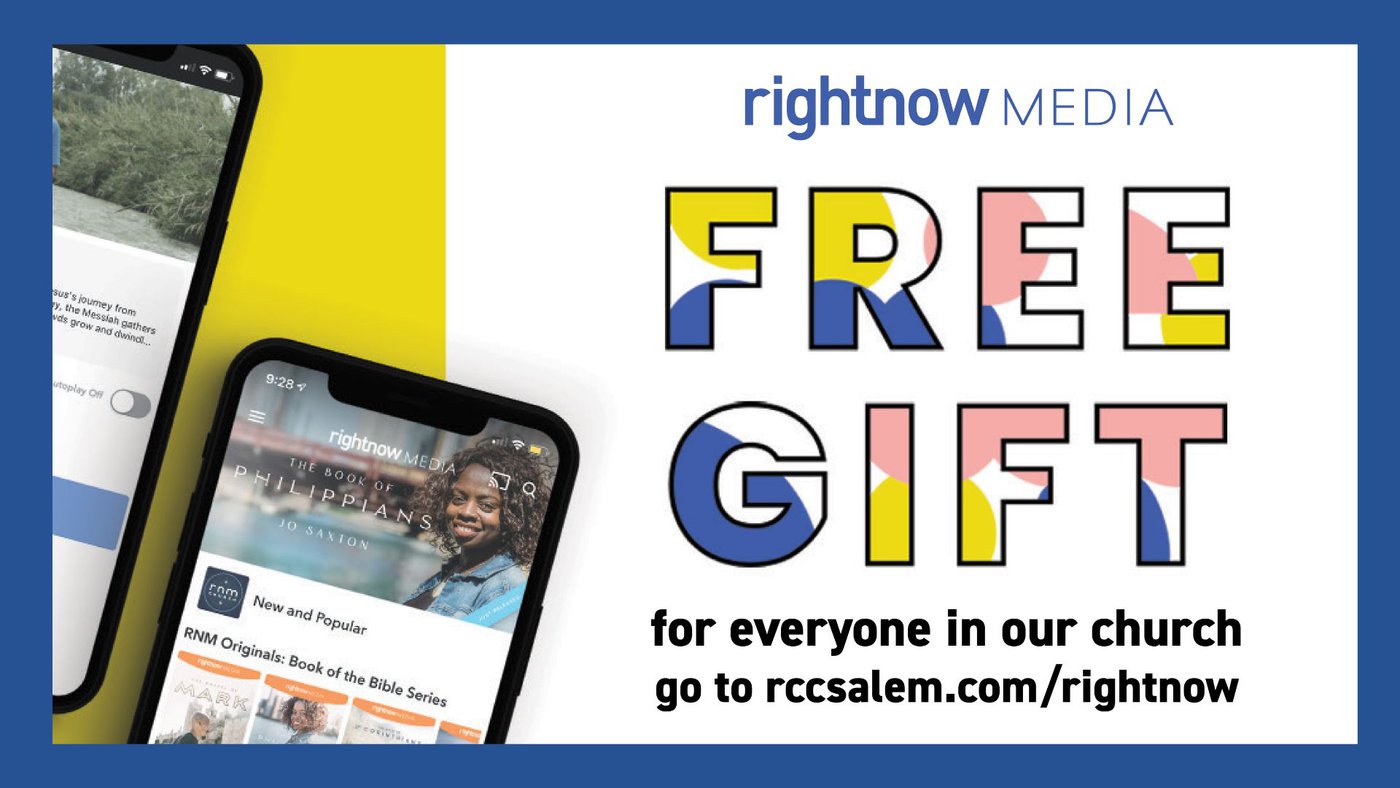 ____________________________________
We have a gift for you.... RightNow MEDIA gives you access to Christian based content to assist you with your journey with Jesus!
Your free account gives you access to an online library of over 20,000 self-guided video resources, including Bible studies, leadership videos, and children's shows that you can stream instantly any time on any device. there is content appropriate for all ages and stages of life.
There are resources to help you with parenting, marriage, discipleship, and so much more.
Family members can set up their own accounts.
____________________________________