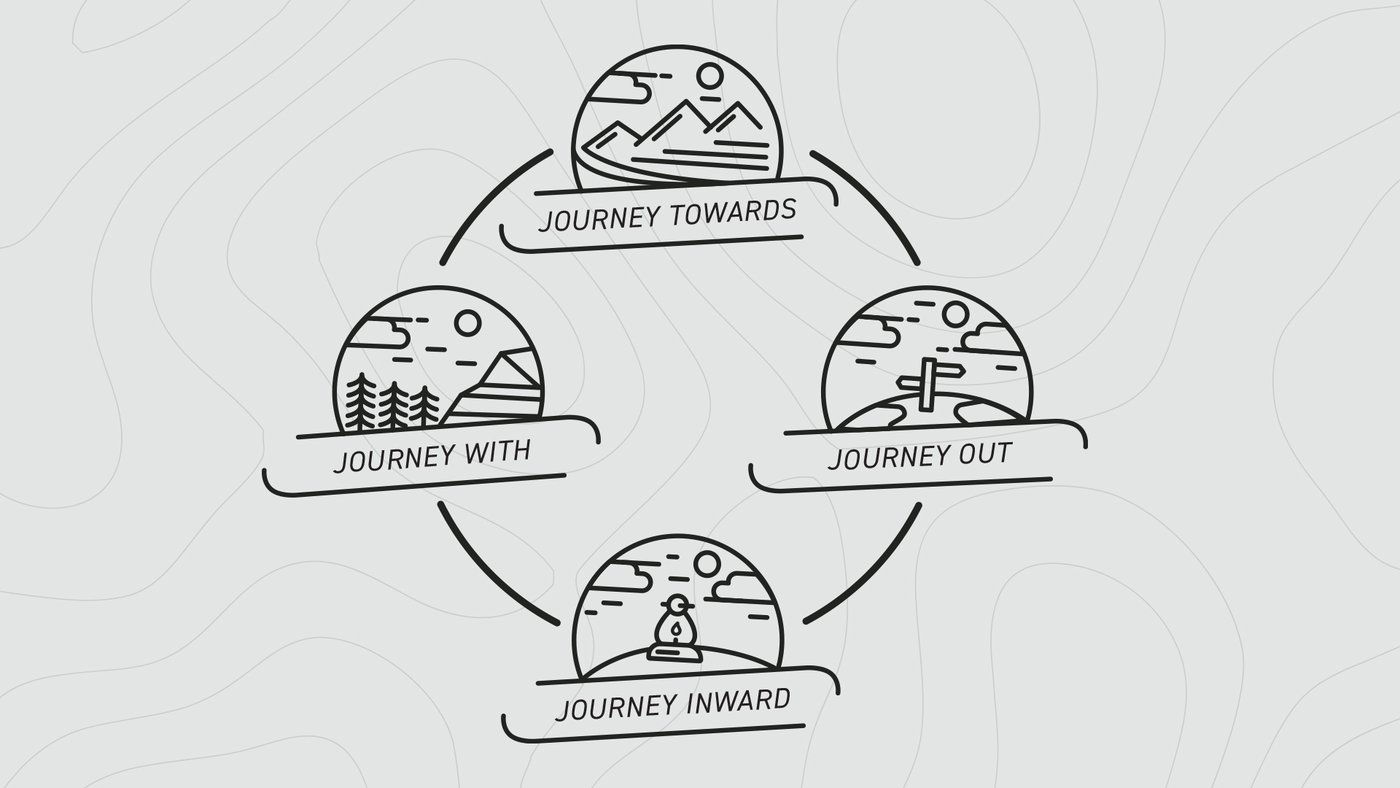 RCC exists to invite people to journey with Jesus. That journey isn't linear, it's circular with many opportunities to take your next step. We believe that we journey towards Jesus through baptism, attending a Starting Point class, or by asking questions about faith. We also believe that we journey with Jesus by joining a Life Group, being part of a serve team, or attending a class that deepens our faith.
As a church, we also believe we journey out by being part of local and global ministries to love others well. And finally, we believe in the journey inward by being intentional about deepening our faith and spending time being with Jesus.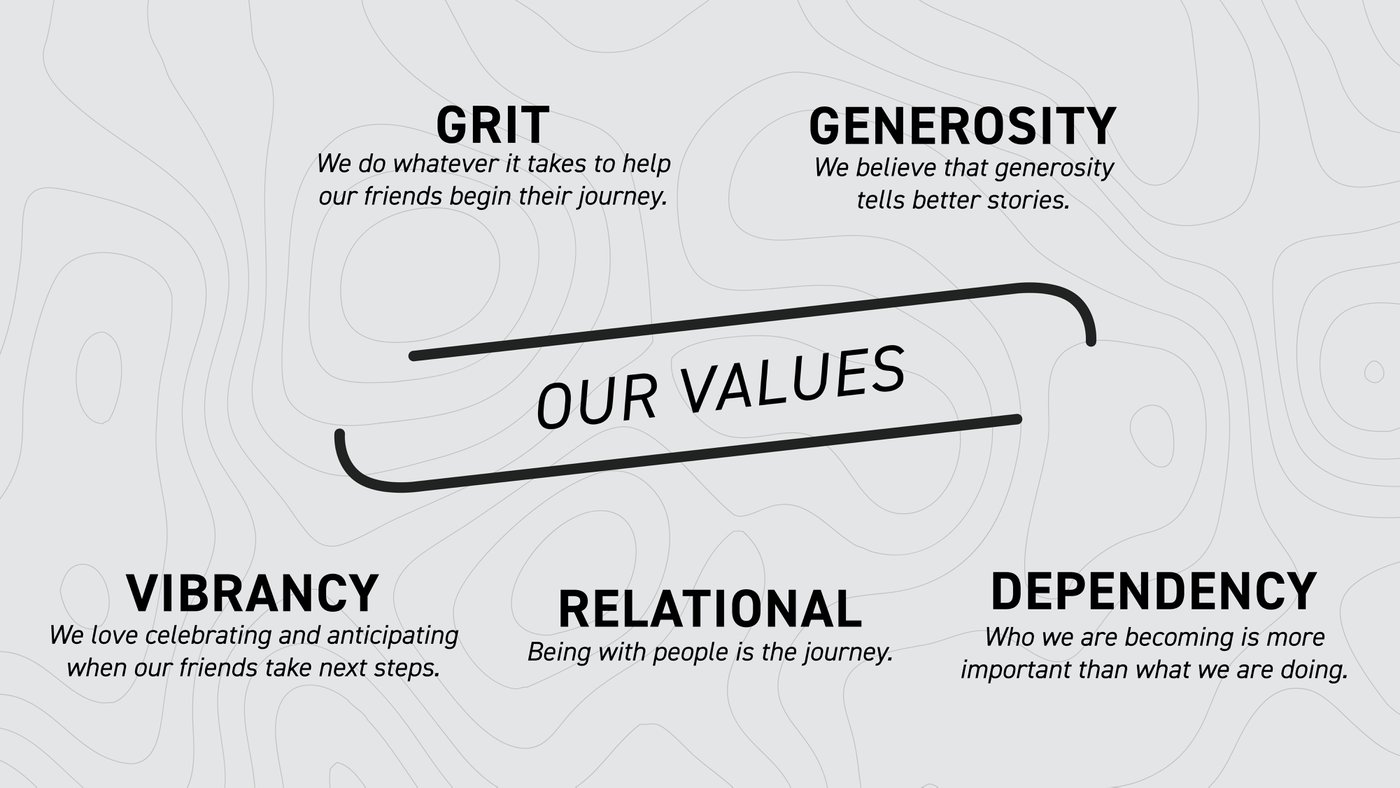 Our values define how we carry out our mission at RCC. We believe that life done in community is the best way to live, and we have chosen to describe our journey with these five words. RCC will do anything necessary to see that we let others know about Jesus, and will rely on each other to see that mission accomplished. Click here to connect with RCC.